TAMARIND GARDEN HOTEL
Tamarind Garden Hotel Rayong possesses a chic-modern type concept located amidst the heart of Rayong's downtown . Tamarind Garden Hotel is a great base from which to explore this vibrant city. From here, guests can enjoy easy access to all that the lively city has to offer.
Tamarind Garden Hotel offers impeccable service and all the essential amenities to invigorate travelers. A selection of top-class facilities such as business lounge, elevator, restaurant, car park can be enjoyed at the hotel.
Hotel accommodations have been carefully appointed to the highest degree of comfort and convenience, with mini bar, flat-screen TV, complimentary bottled water, refrigerator, bathtub in each room. The hotel offers fantastic facilities, including fitness center with the world class equipment by MATRIX Fitness, to help you unwind after an action-packed day in the city. Discover an engaging blend of professional service and a wide array of features at Tamarind Garden Hotel.
Accomodation
in tamarind garden rayong
Experience the comforts of home the very first step through the grand entrance to the cozy lobby. Fully recharged you with extraordinary designed furnish for your comfortable sleep in the midst of Sukhumvit in the heart of Rayong.
TAMARIND SUPERIOR
Room Size : 32 sqm.
Rate : 1,390 BAHT (Night)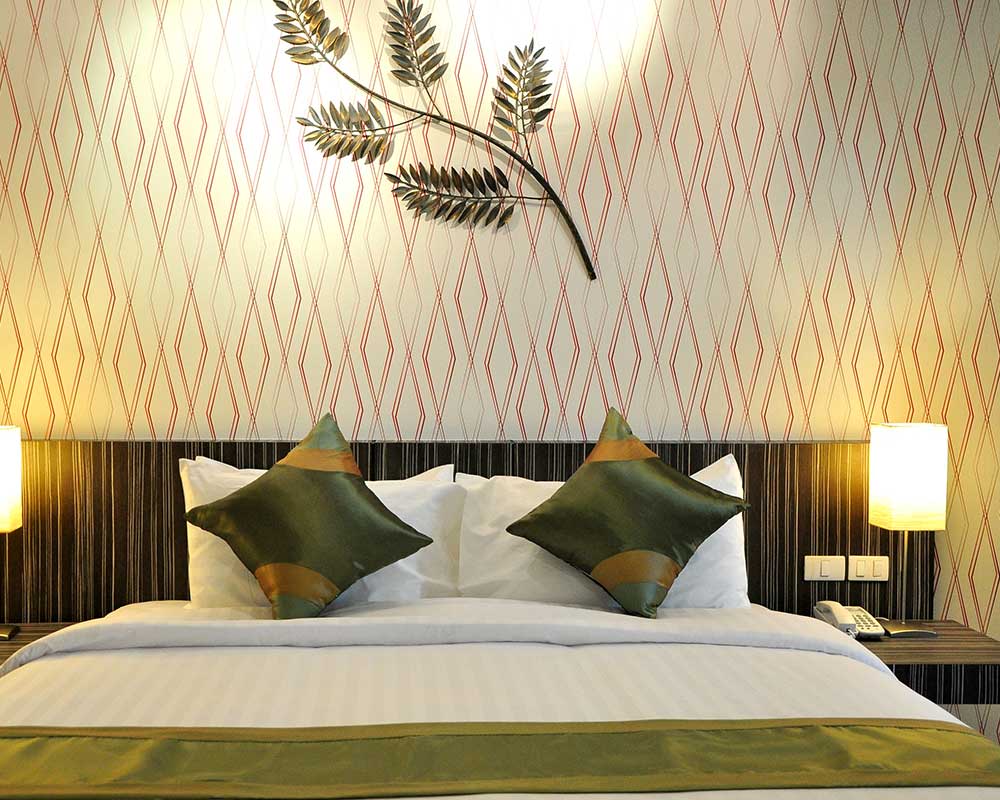 TAMARIND DELUXE
Room Size : 36 sqm.
Rate : 1,490 BAHT (Night)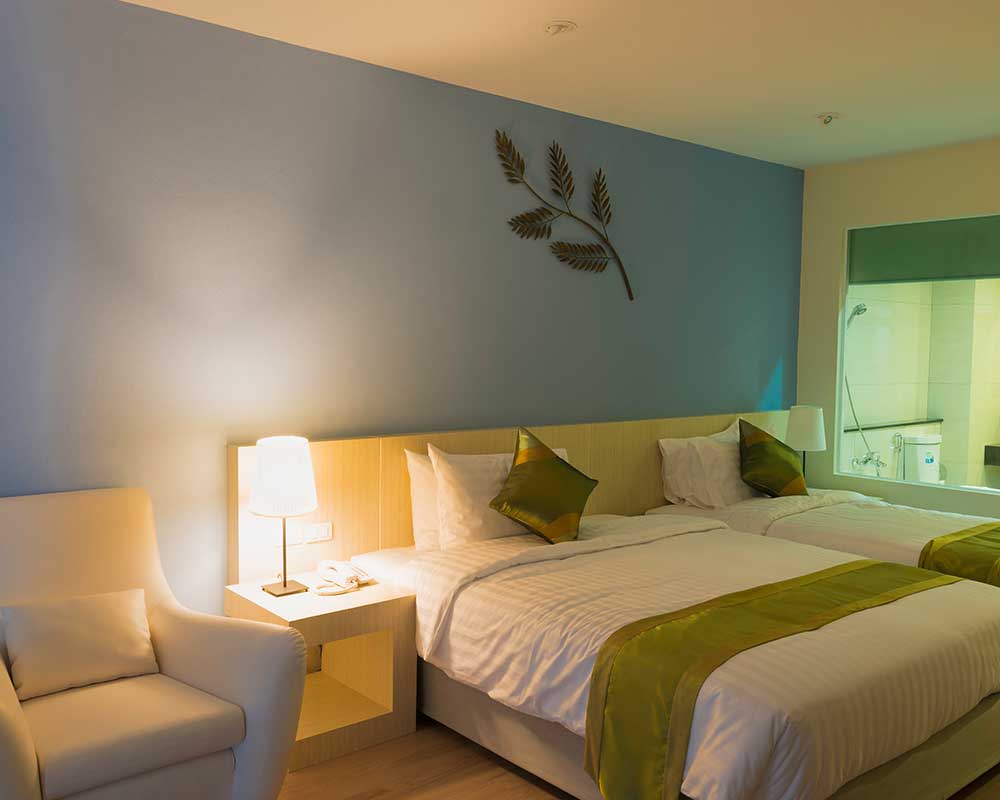 TAMARIND GRAND DELUXE
Room Size : 40 sqm.
Rate : 1,690 BAHT (Night)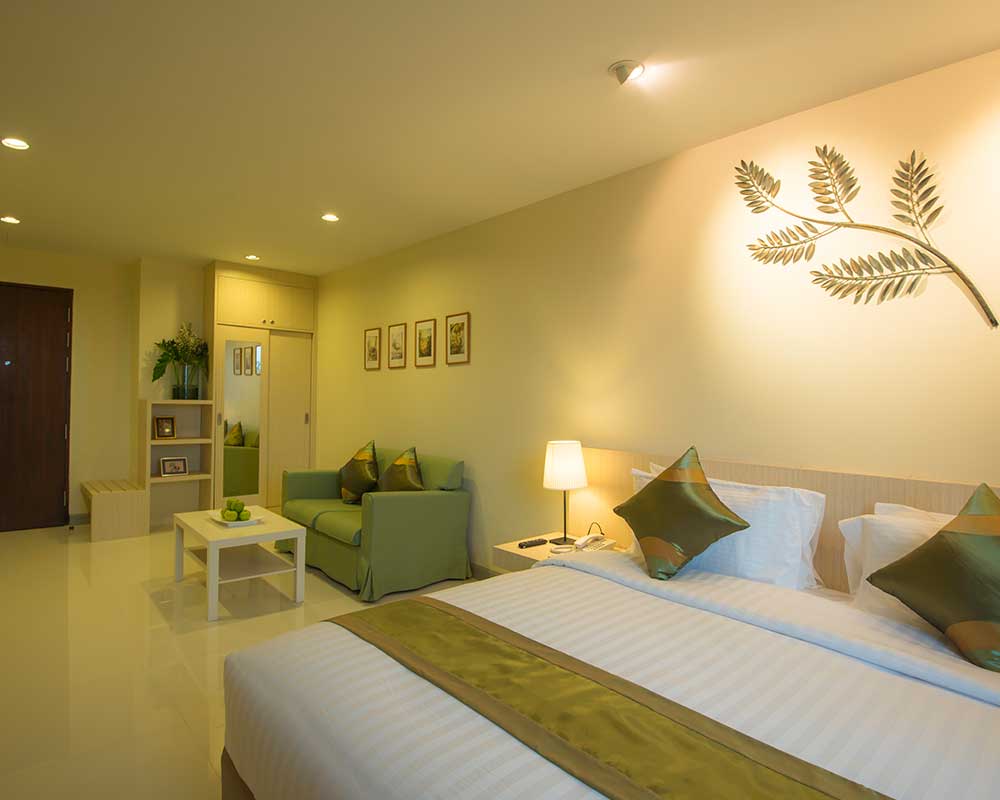 TAMARIND STUDIO
Room Size : 44 sqm.
Rate : 1,890 BAHT (Night)
MEETING ROOM
ClassRoom/Theater
Start at : 600 BAHT
Further amenities & options to spend your time
Simple made perfect
Tamarind Garden Hotel Rayong is proudly to deliver such a genuine service standard the same as a-5-star hotel offers to the guests. Our Guest Service Agents are willingly to provide a magnificent etiquette of hospitality; a warm welcome together with an effective check-in and check-out. Also, they are well-trained to be the butler service upon your special request.